If you are looking to bring The Monster Who Ate My Peas: Basic to multiple classrooms please contact us at [email protected] or click here to schedule a call to learn more.
If you are interested in The Monster Who Ate My Peas: Academic, our program that incorporates the musical into a 5-lesson, Common Core Standards-based course, click here to learn more.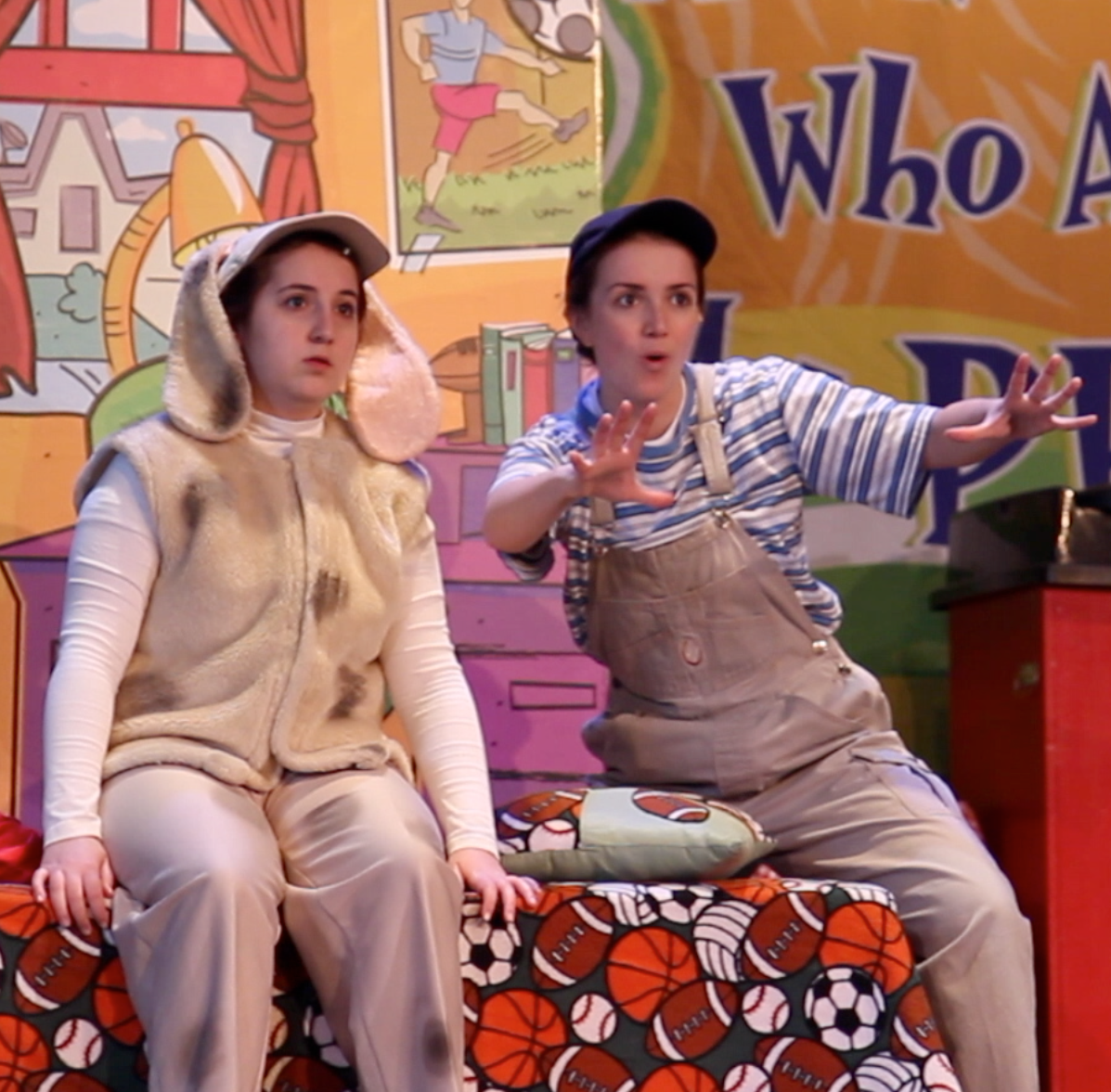 THE MONSTER WHO ATE MY PEAS
ArtsPower is one of America's leading creators of professional, literature-based theatre for young and family audiences. We are excited to welcome you to ArtsPower Theatre On Demand, our online collection of some of ArtsPower's most dynamic and meaningful theatre productions – plus a whole lot more!
You and your students will surely enjoy ArtsPower's exciting, full-length production of The Monster Who Ate My Peas (also available in closed captioning.)
About the Musical
Based on the multi-award winning picture book written by Danny Schnitzlein and illustrated by Matthew Faulkner, ArtsPower's musical tells the funny and poignant story of Danny, a young boy who doesn't want to eat his peas. When a crafty monster appears from beneath his kitchen table and offers to eat those pesky peas, Danny is ready to make a deal with the monster. 
In return for eating Danny's peas each night, the monster wants one of Danny's possessions. The first night, it's Danny's soccer ball. The next night, it's his bike. But, when the monster raises the stakes, will Danny make the right decision to refuse the monster? 
ArtsPower's wonderfully-crafted, fast-paced musical tells a relatable tale of facing our fears, developing character, and overcoming obstacles.