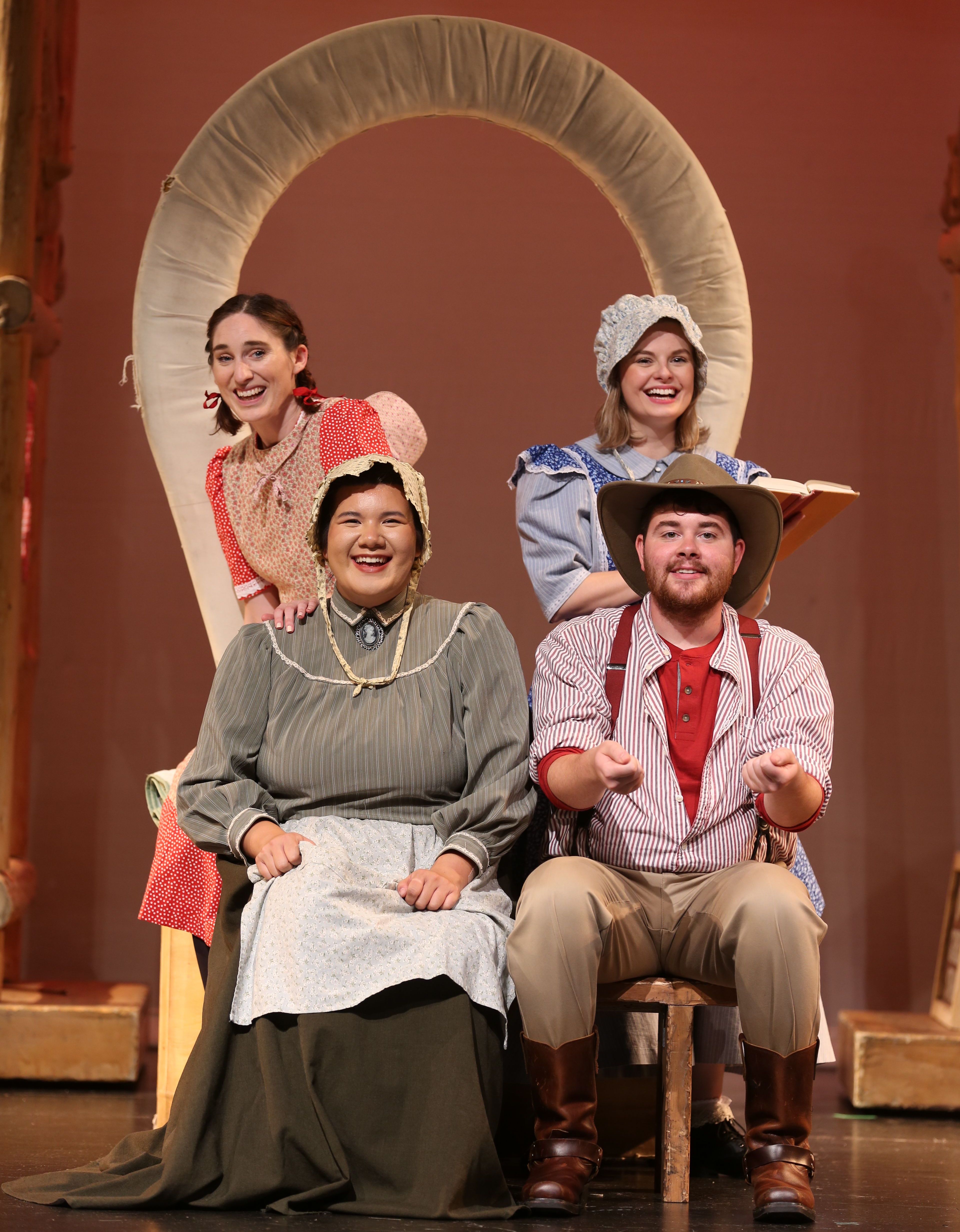 ArtsPower is one of America's leading creators of professional, literature-based theatre for young and family audiences. We are excited to welcome you to ArtsPower Theatre On Demand, our online collection of some of ArtsPower's most dynamic and meaningful theatre productions – plus a whole lot more!
You and your family will surely enjoy ArtsPower's exciting, full-length production of Laura Ingalls Wilder and an art activity for your children, which you may share with us to post on our website.
ArtsPower Theatre On Demand's Laura Ingalls Wilder makes your children's screen time more fun, valuable, and productive!
About the Musical
ArtsPower's musical Laura Ingalls Wilder follows the tomboyish Laura, her older sister Mary, her Ma, and her Pa as they travel across the unsettled frontier of the late-1800s American Midwest. Many challenges threaten the Ingalls family's well-being, including disease and devastating crop losses. Powered by their love for and devotion to one another, and their unwavering "pioneerin' spirit," they keep searching for the perfect place they can call home. 
"Pioneerin' spirit" is the feeling of adventure and curiosity that drives the Ingalls family westward in their covered wagon. Along the way, the Ingalls face many obstacles, but they never waiver in their pursuit of a new adventure. In the end, Laura discovers her love of storytelling, the talent that will someday bring her national fame as one of America's most beloved children's authors.