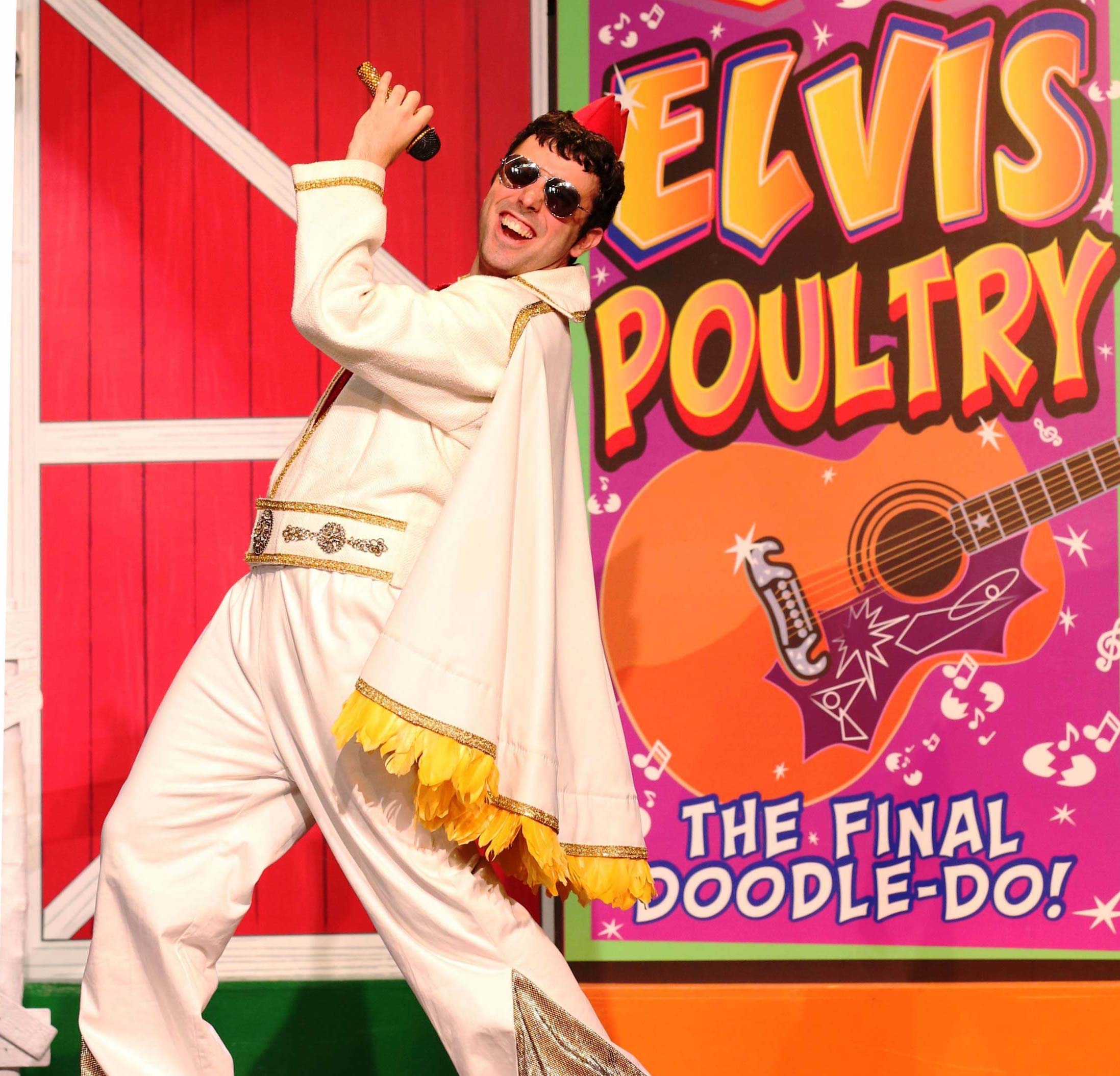 CHICKEN DANCE
ArtsPower is one of America's leading creators of professional, literature-based theatre for young and family audiences. We are excited to welcome you to ArtsPower Theatre On Demand, our online collection of some of ArtsPower's most dynamic and meaningful theatre productions – plus a whole lot more!
You and your family will surely enjoy ArtsPower's exciting, full-length production of Chicken Dance, a fun art activity for your children, and an animated read-along of the book.
ArtsPower Theatre On Demand's Chicken Dance makes your children's screen time more valuable and productive!
About the Musical
Direct from the zany barnyard of chickens, ducks, pigs, goats, and cows, ArtsPower's Chicken Dance tells the remarkable story of two plucky chickens, Marge and Lola, who desperately want to win the Barnyard Talent Contest. The first prize for winning the contest: two tickets to see singing sensation ELVIS POULTRY, LIVE IN CONCERT!
There is only one problem: Marge and Lola are unable to figure out their act for the talent show.
Starring a wonderfully talented cast of professional actors, and featuring eye-catching sets, colorful costumes, and a rich musical score, ArtsPower's Chicken Dance is a full-length, fun-tastic performance that is sure to delight viewers of all ages!
"Wow! Chicken Dance was a huge hit with our Pre-K through 2nd graders! Our teachers reported that it was the best performance ever! Thank you so very much for bringing the show to us." - Manassas Park, VA  
"Let me say how pleased my audience and I were with the performance of Chicken Dance. A very entertaining and enjoyable show to watch." - Richardson, TX  
"I thought the production was wonderful – acting, singing, dancing, props, story – all were woven together to provide a thoroughly charming and entertaining musical for all ages really! I watched the show three times that day and smiled each time." - Park Forest, IL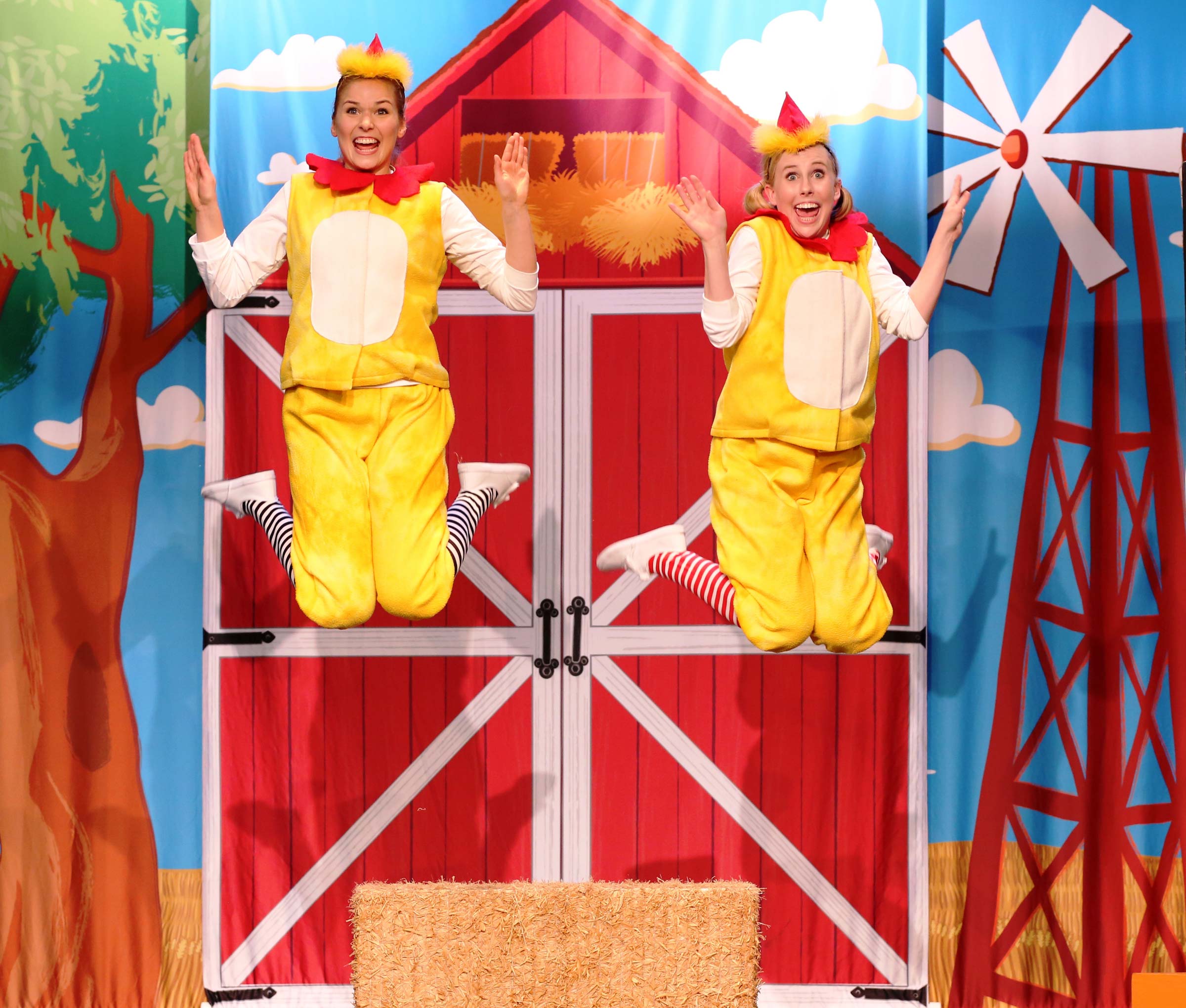 Get ready to bawk and roll!