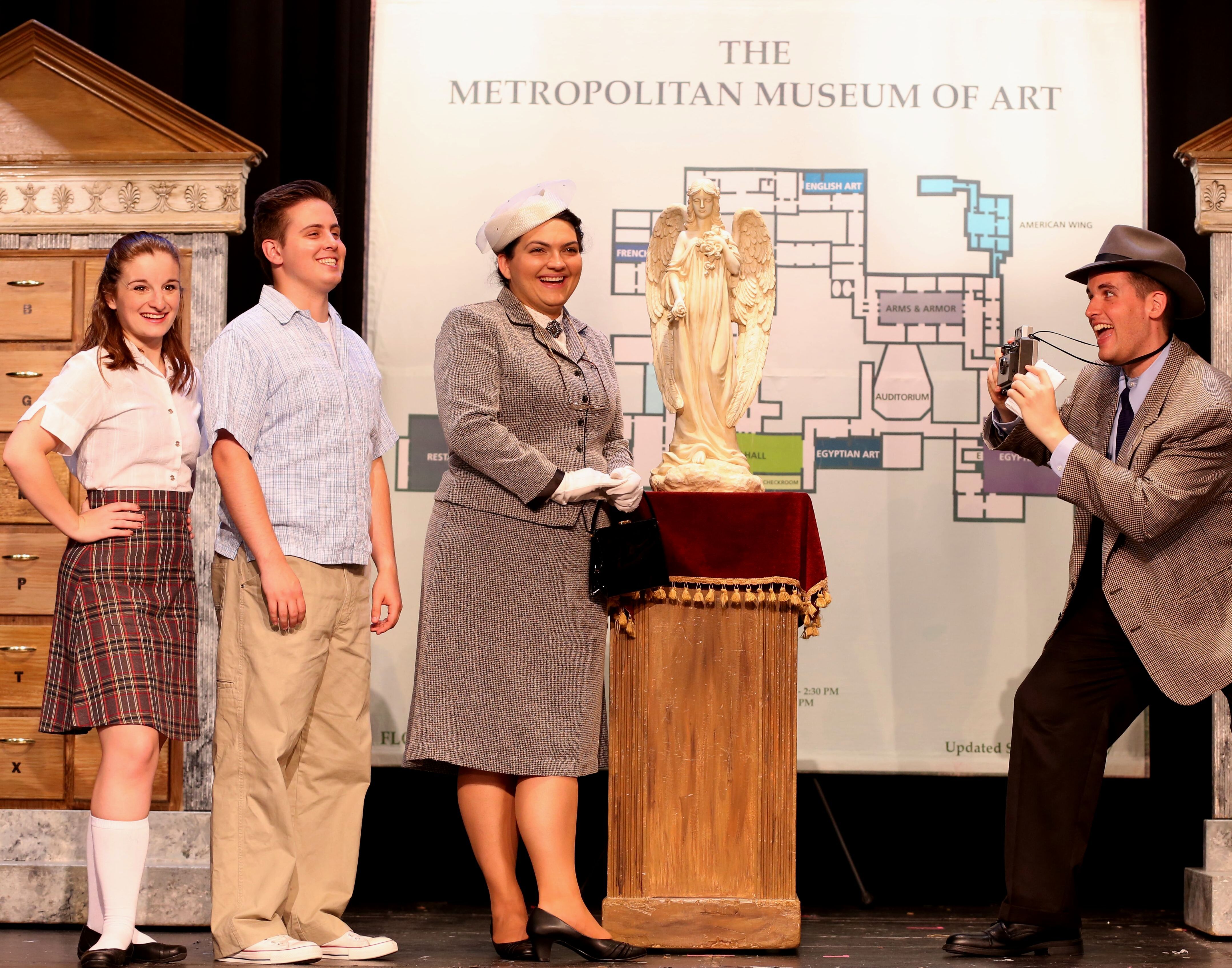 FROM THE MIXED-UP FILES OF MRS. BASIL E. FRANKWEILER
ArtsPower is one of America's leading creators of professional, literature-based theatre for young and family audiences. We are excited to welcome you to ArtsPower Theatre On Demand, our online collection of some of ArtsPower's most dynamic and meaningful theatre productions – plus a whole lot more!
You and your family will surely ArtsPower's exciting, full-length production of From the Mixed-Up Files of Mrs. Basil E. Frankweiler and a fun art activity for your children.
ArtsPower Theatre On Demand's From the Mixed-Up Files of Mrs. Basil E. Frankweiler makes your children's screen time more fun, valuable, and productive!
About the Musical
It is 1967 at the Metropolitan Museum of Art (The Met) in New York City. Mrs. Basil E. Frankweiler is a collector of fine art, facts, figures, and secrets. She narrates the action of ArtsPower's musical play through a letter she is writing to her lawyer, whom she calls Saxonberg. 
After she learns about the adventures of Claudia and Jamie Kincaid, two children who have run away from home to live at The Met for a few days, Mrs. Frankweiler needs her lawyer to change her last will and testament. Among her many files, she will now include the story of how Claudia and Jamie run away, hide out, and sleep over at The Met to investigate whether a statue called Angel was carved by Michelangelo. In the end, they discover the true meaning of teamwork.