About the Musical
Brief Synopsis of the Musical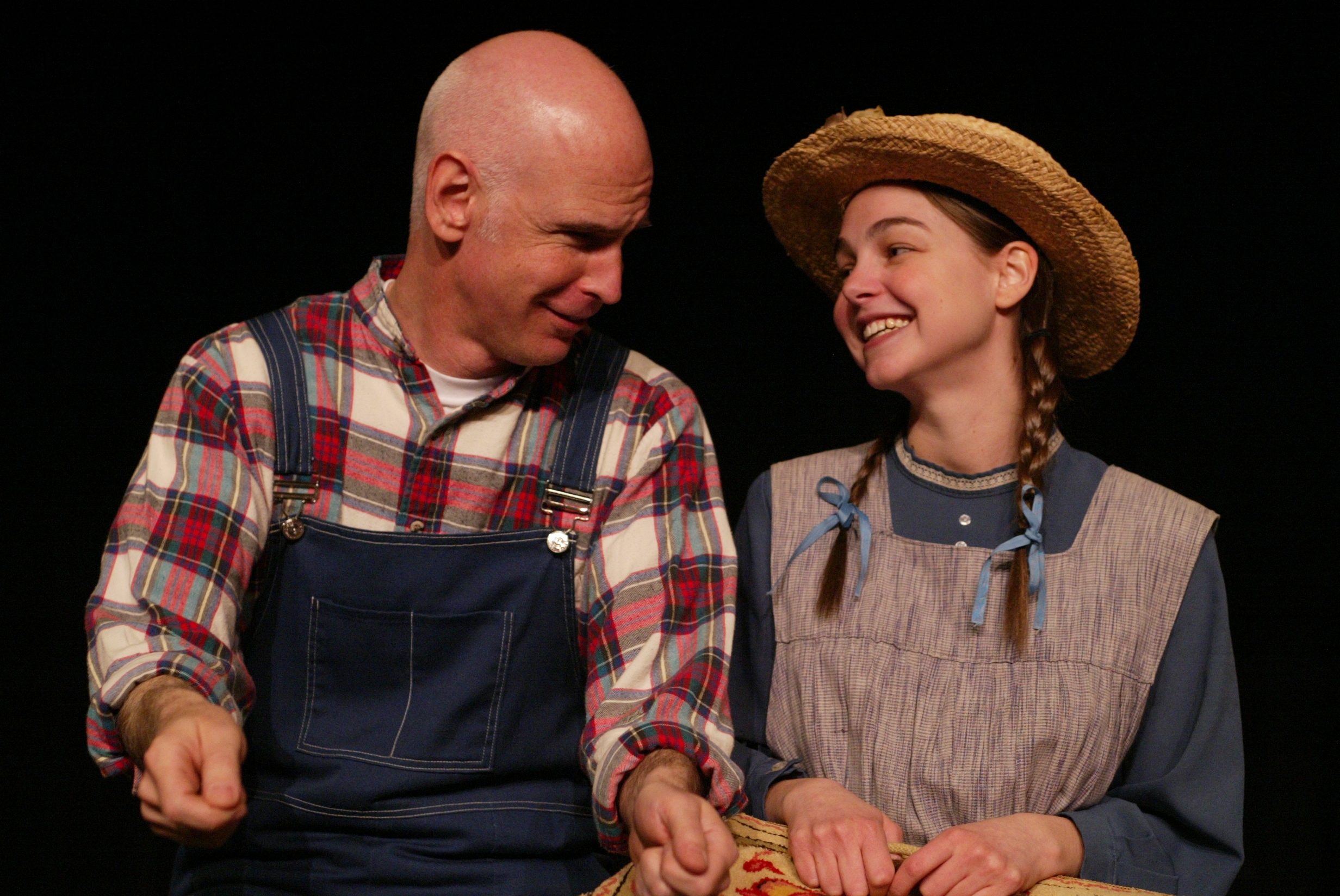 When you imagine, someday you'll find what you need. 
When you imagine, you'll find a home.
These are the first words that Anne Shirley sings in "Problem Child," the opening song in ArtsPower's musical, Anne of Green Gables, based on the book by Lucy Maud Montgomery. Although Anne is an orphan without a family that loves her, she is a very positive person. Her imagination helps to keep Anne focused on her dream to find a home where she will be loved and cared for.
 It's the late 1800s. At the start of the show, Anne is waiting at the train station in the town of Avonlea, Prince Edward Island, for the buggy ride to her new job as a helper to Matthew Cuthbert and his sister Marilla, who own a farm. Needing help with the chores around their farm, they have asked for a boy from the orphanage where Anne lives. They are not expecting to meet a girl with a wild imagination and the need to find a place she can call home.
Once Anne arrives at the Cuthbert's farm, which she calls "Green Gables," Marilla decides that she will allow Anne to stay but only if she behaves. Otherwise, she will have to return to the orphanage.
Anne is unlike anyone the Cuthberts have met; she is full of life and very loving. She brings Matthew and Marilla the love and friendship that had been missing from their home. ArtsPower's musical follows Anne on her journey to find the family she has always wanted.
There are 11 different characters or roles in Anne of Green Gables. But the cast (the actors in the play) has only four actors. Here is the cast list of the four main characters, three of whom play seven additional roles:
1. Anne Shirley (played by one actress)
2. Marilla Cuthbert (This actress also plays the roles of the headmistress at the orphanage and a teacher)
3. Matthew Cuthbert (This actor plays three other roles: a train conductor, Mr. Hammond, and Diana Barry.)
4. Mrs. Rachel Lynde (This actor also portrays the roles of Mrs. Thomas and Gilbert Blythe.)