ARTSPOWER THEATRE ON DEMAND
WHERE BOOKS COME TO LIFE!


ArtsPower Theatre On Demand offers easy to use, robust academic courses, built around the full-length performance videos of ArtsPower's acclaimed productions online, that provide you with a comprehensive, five-lesson, Core Curriculum-based plan for each show. 
These lessons offer your students a fun array of active learning activities, creative experiences, and instructional videos based around the show and its themes, as well as video interviews with the books' authors, and ArtsPower's actors, and directors.
Each performance runs approximately 60 minutes and features a cast of four professional actors, a beautifully orchestrated soundtrack, colorful sets, and eye-catching costumes.
Remember, ArtsPower Theatre On Demand's full-length performances, videos, and class lessons are viewable for six full months after purchase!
LOOKING TO BOOK FOR MULTIPLE CLASSROOMS
If you are looking to bring ArtsPower Theatre On Demand to multiple classrooms, schedule an intro call or email us at [email protected] to book the program at a group rate.
ACADEMIC VERSION
Includes the full-length performance video PLUS:
A five-lesson, grade-specific, Core Curriculum-based plan for educators featuring:
• Fun, content-based lessons for students
• Exclusive video interviews with authors and creative team members
• Learn to sing and dance videos and an animated read-along for younger students
• Behind the scenes videos and scene study activities for older students
• Opportunities for viewers to share their own videos and artwork on our website.
BASIC VERSION
Includes the full-length performance video only.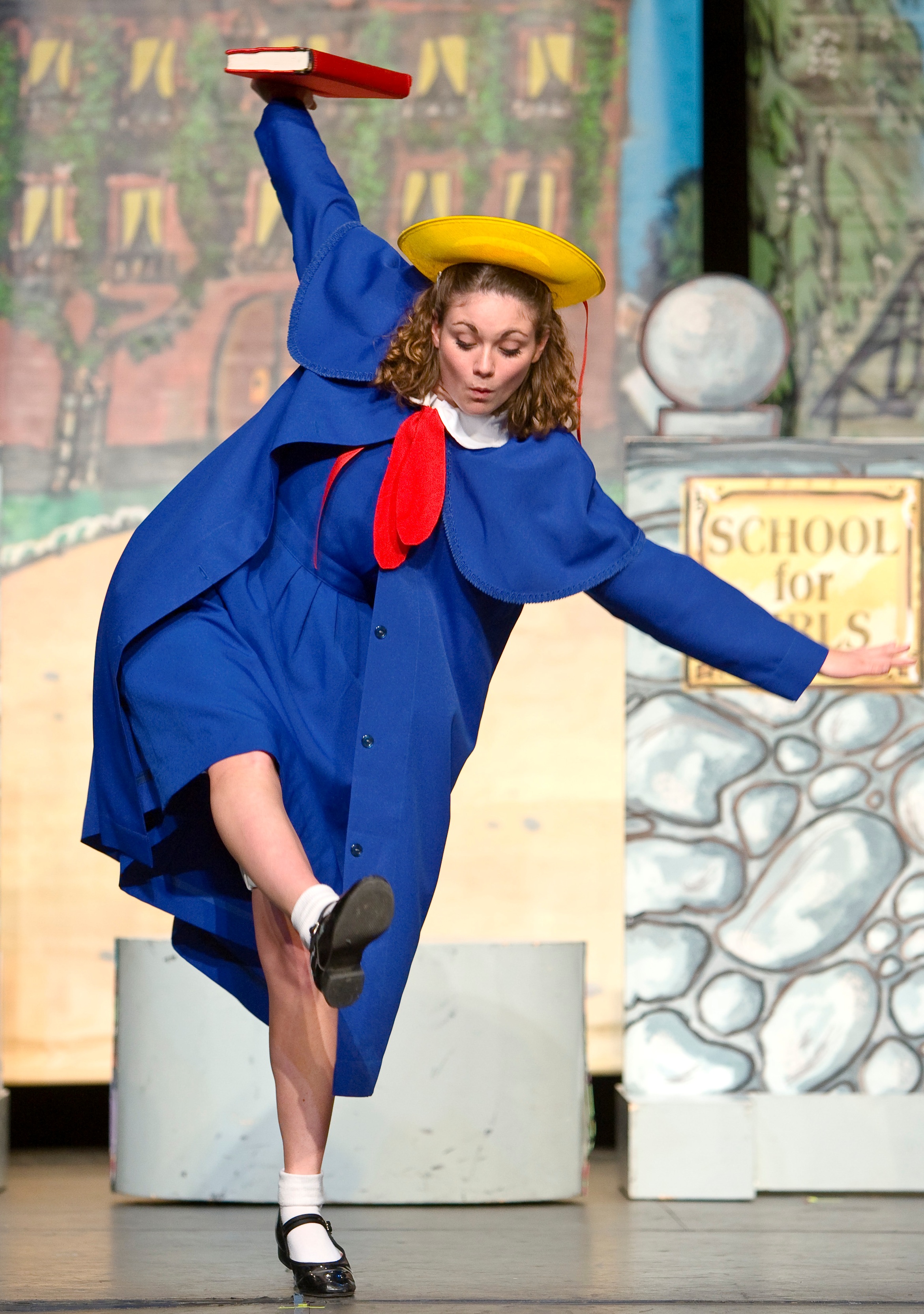 Reviews...
"I signed my five year-old daughter up for Chicken Dance and she loved it! She loved the bright costumes and fun songs, and the show is funny and just right for her age. We also had a great time learning how to sing and dance the 'Chicken Dance' and watching the book read-along."
Dena McMurdie, batchofbooks.com
"We want you to know how much we appreciate the quality of work ArtsPower always delivers."
Maureen Patton, The Grand 1894 Opera House, Galveston Island, TX
"Thanks, ArtsPower, for bringing quality theatre to young people throughout the nation."
Erin Glasnovich, Orpheum Theatre, Galesburg, IL