Celebrating our 35th anniversary season
in 2020-21,
ArtsPower National Touring Theatre
is one of America's most respected producers of professional touring theatre for young and family audiences. We adapt books for young readers into musicals and dramas and work with many of America's most beloved authors, including Judy Blume, Lois Lowry, E.L. Konigsburg, and Paula Danziger.
ArtsPower Theatre On Demand
is our online series of ArtsPower's acclaimed, full-length performances on video. We offer two different programs:
Family Edition
, that focuses primarily on the performances of our productions, and
School Edition
, a multiple-lesson, academic course featuring our comprehensive Study Buddys that provide a full complement of Core Curriculum-based, literacy-building activities in support of the performances. Access to the
Family
and
School Editions
you choose ends on June 30, 2021.

School's Out, ArtsPower's In!
Our
Family Edition
offers children and their families the chance to see our literature-based musicals and dramas – sure to delight children ages 3 through 12 – online! In addition to a full-length performance of an ArtsPower production, the
Family Edition
includes a fun activity the family can complete together.



Watch. Learn. Respond.
Our
School Edition
brings you and your students, in a virtual classroom, Core Curriculum-based, multiple-lesson courses built around our musical theatre productions.
Designed to promote learning in the performing arts, language arts, and character education, these courses feature a
full-length performance of an ArtsPower production, plus:
1.  Academic, literacy-building activities, created around each production, are presented in our fun, grade-specific Study Buddys.
2.  Fun song and dance instructional videos
3.  Interviews with the books' authors, our actors, and members of our creative team
4. Animated book read along videos for our young viewers
5.  Our own Student Gallery page where your students can post their artwork and videos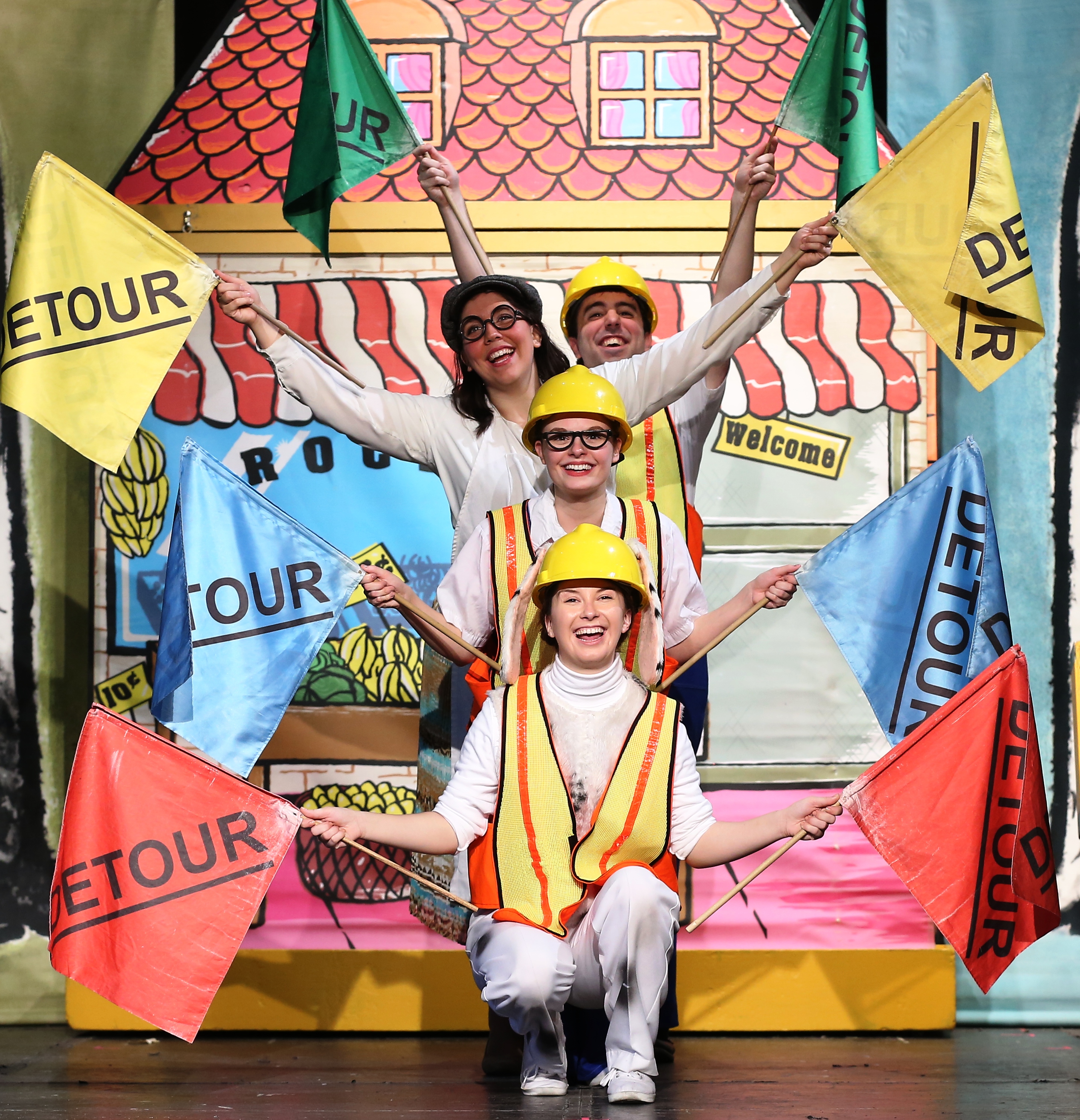 REVIEWS . . .
"I signed my five year-old daughter up for Chicken Dance: Family Edition and she loved it! She loved the bright costumes and fun songs, and the show is funny and just right for her age. We also had a great time learning how to sing and dance the 'Chicken Dance' and watching the book read-along."
batchofbooks.com
"We want you to know how much we appreciate the quality of work ArtsPower always delivers."
Galveston Island, TX
"Thanks, ArtsPower, for bringing quality theatre to young people throughout the nation."
Galesburg, IL


FAQs
What is the difference between Family Edition and School Edition?
Our Family Edition is intended for individuals and families.
Our School Edition is geared for educators to utilize in your classroom, both in school and at home. Our School Edition includes a robust, multiple-lesson, academic curriculum.
What should I do if I am interested in bringing ArtsPower Theatre on Demand or ArtsPower National Touring Theatre to my school or community?
You can always visit artspower.org for more information about our upcoming touring seasons, or email [email protected] for specific inquiries on buying ArtsPower Theatre On Demand for your classroom or school. 
Follow us on Instagram @artspower_nationaltours and Facebook at ArtsPower National Touring Theatre!